based on continuous concerns on Environment and belief on unlimited ability of human beings, we aim to provide products and service, which can increase quality of life
"The company that values human and the environment "
FSC

®

& PEFC™ marks certification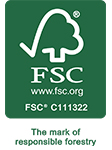 We, Printec Co., Ltd proudly obtained FSC®(Forest Stewardship Council®) and PEFC™ (Program for Endorsement of Forest Certification) certifications. FSC & PEFC are the utmost international environment certifications conducing "Sustainable Forest Management" through environmentally appropriate, Socially beneficial, economically viable forest management. Printec labels are produced from FSC & PEFC certified pulp and distributed in accordance with the highest ecological, social and ethical standards. The certifications allow Printec to prove eco-friendly company philosophy and to meet customers' needs on eco products.
Korea Eco-label certification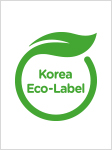 In 2008, Printec got Eco-label certification from KEITI (Korea Environmental Industry & Technology Institute) by easy recyclable and high reducible of waste in process of production and consumption compared with similar products. The eco-label is a national environmental certification which approves to lessen environmental pollution or save resources in course of purchasing, using and discarding raw materials such as adhesive chemical and adhesive paper.
ISO 14001 certification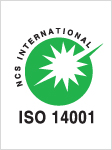 Printec realized the importance of effective environmental management systems to control environmental impact. We accordingly obtained the environmental management system (ISO 14001) following the fast-growing demands of eco-friendly products and the improvement of environmental performance. Printec devoted endless efforts for the environmental improvement by applying the environmental management system in production process.
FDA and BGVV cerficiation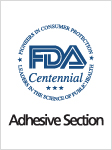 Printec's label products guarantee safety by using water-based adhesives which is harmless to human and the water-based adhesive was certified by BGVV-Germany as well as FDA-USA. P Labels won the reputation of the best safety products by those two certifications.